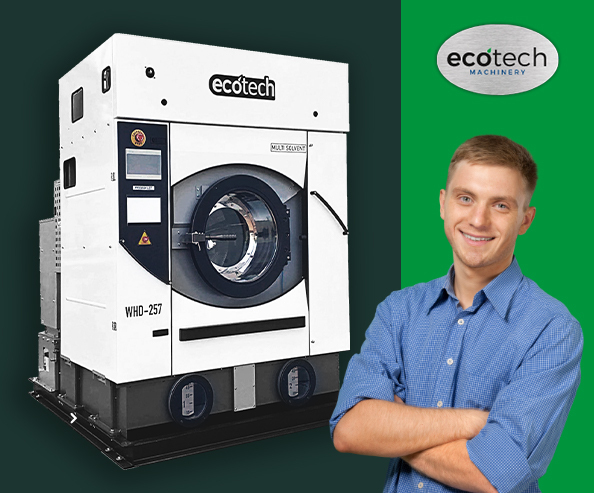 [More than 26 Years of Experience]
Your Dry Cleaning and Laundry Experts.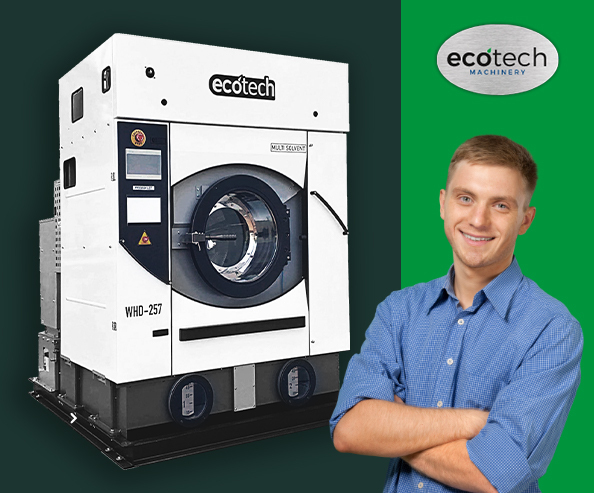 Ecotech is a nationally leading dry cleaning manufacturer and supplier of professional wet and dry cleaning machine and equipment. As industry leaders in eco-friendly technologies, Ecotech is always up to date on the latest equipment, cleaning methods, and solutions. We maintain the highest standards of business integrity by strictly following local and national regulations and environmental safety rules. We are passionate about changing the way you think about dry cleaning!
26 Years of Experience
Experts in industrial and commercial dry cleaning
Passion for earth-friendly and energy efficient practices

[ Our Guarantee ]
Industry Leaders in Sustainability
As our name Ecotech suggests, our machines are designed to coexist with a cleaner, healthier environment. Our eco-friendly dry cleaning machines are energy efficient and high quality. Features include:
-Energy-efficient load capacities
-Solvent distillation and reuse system
-Sustainable, hydrocarbon-based solvents
-NO Perchloroethylene
Contact Us
Contact Us