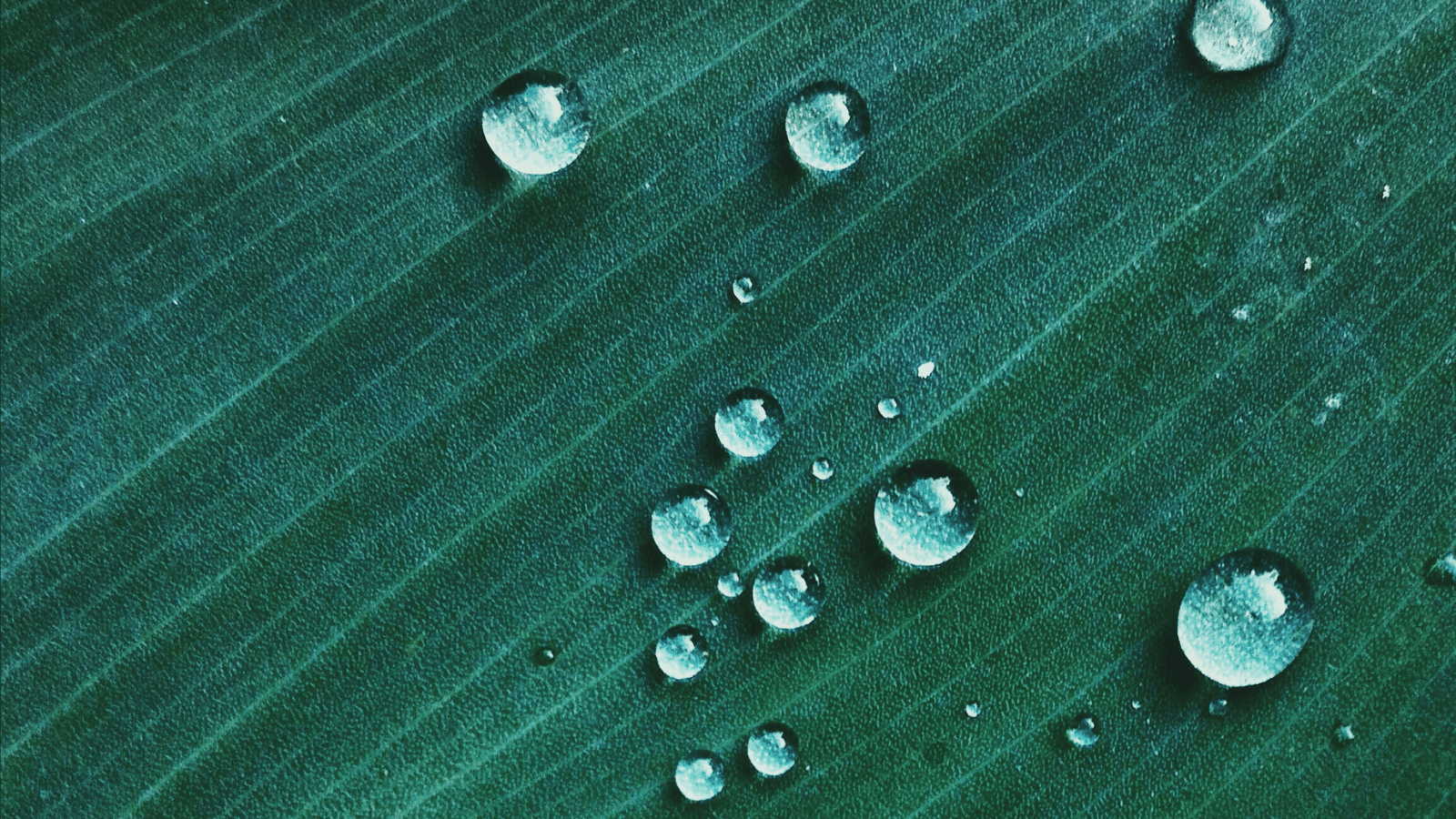 Check Specifications
DEPENDABLE
EFFICIENT,
SUSTAINABLE
Explore our eco-friendly industrial dry,
cleaning equipment
Check Specifications
HANDLE BIG
LOADS WITH
EASE
Meet our WHD-357 dry cleaning machine. 3 tanks.
70lbs per load.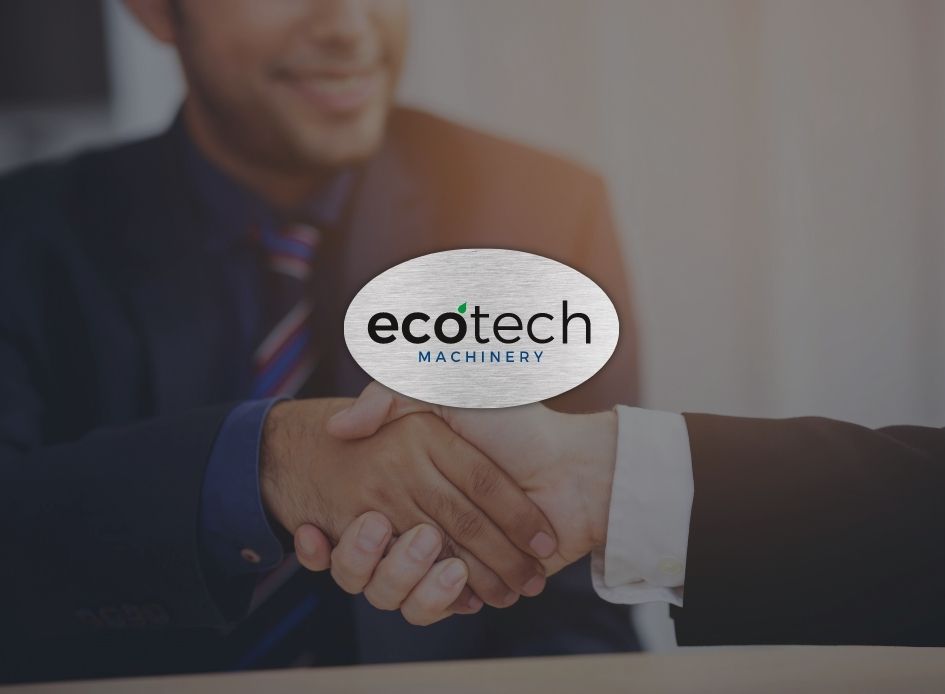 [ Choose with confidence ]
More than 26 Years of Experience
Ecotech has proudly provided durable, professional dry cleaning machinery for more than 26 years. With clients all across the nation, we're positioned as industry experts, here to address all of your commercial dry cleaning needs.
First machine to be FDNY approved to be used in cities
NY State approved
DEC approved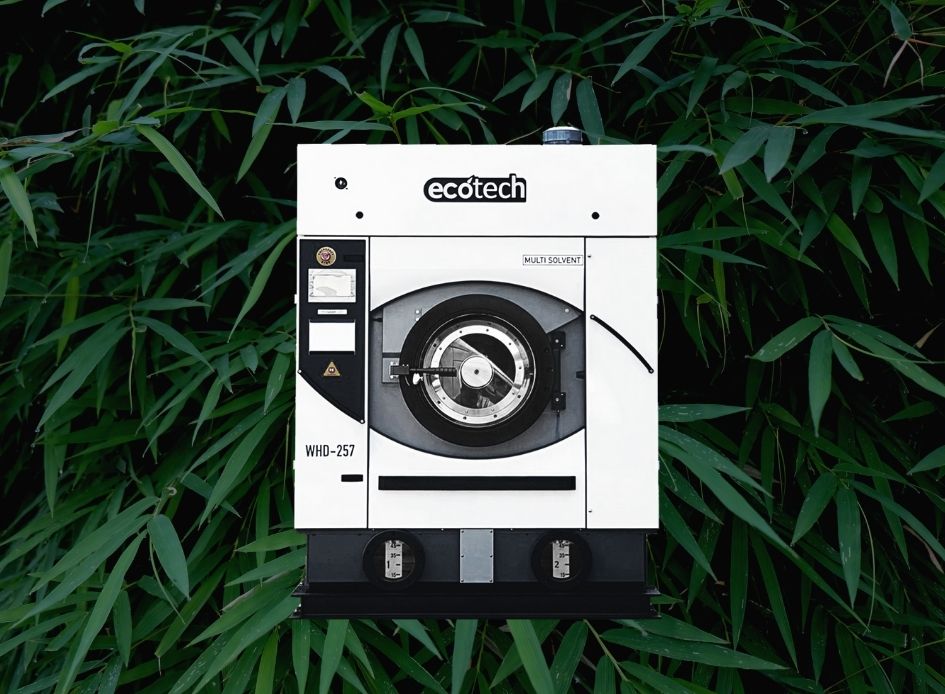 [ Ecofriendly Industrial Machines ]
A Greener, Cleaner Way to Dry Clean
Ecotech is dedicated to a cleaner clean. Our machines are designed to be efficient and eco-friendly, all without compromising on quality and performance. Our industrial dry cleaning machinery features:
Energy-efficient load capacities
Economical solvent purification system
Sustainable, hydrocarbon-based solvents
NO Perchloroethylene
Contact Us
Contact Us
[ Our Innovations ]
Revolutionary cleaning technology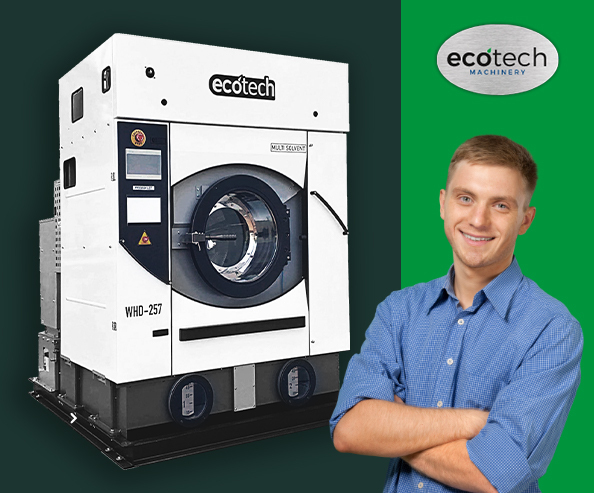 [Ecofriendly, dependable, innovative]
Industry leading experts in commercial dry cleaning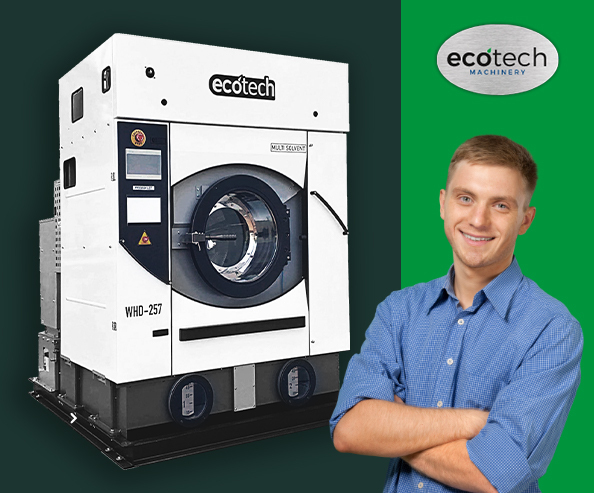 Ecotech's commercial and industrial dry cleaning machines are state of the art systems designed for maximum efficiency, sustainability, and reliability. Our ecofriendly machines offer energy efficient features designed to save your operations money and time. For businesses in need of heavy duty commercial dry cleaning equipment- look no further than Ecotech.
High Energy Efficiency
Simple Programming and Maintenance
Innovative Rotation Cleaning Technology
Advanced Distillation Technology
Quality Machines
Advanced
Technology
Ready to upgrade to more energy efficient, sustainable, dependable machines? Call us today!
1 (908) 331-1022